Binga Zimbabwe
---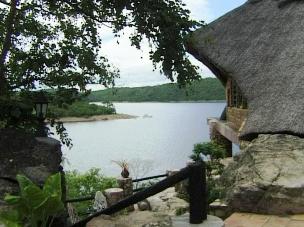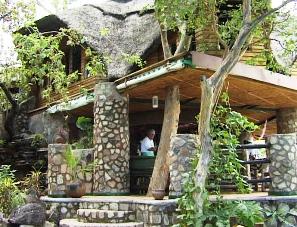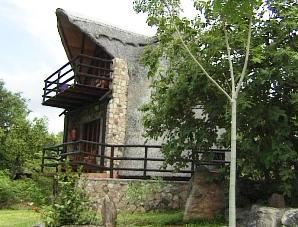 Masumu River Lodge
As we reached the end of this part of our adventure we couldn't find a better place to wash down the dust, quench our thirst and enjoy delectable cuisine than Masumu River Lodge, set high on the Masumu River the lodge offers spectacular views off the river and lake.5 Star facilities and true hospitality will ensure you a relaxed and unforgettable stay.
For the budged traveller a small cosy camping area is laid out on the edge of the river offering rustic showers and toilets enclosed by reeds.
While enjoying the many facilities Masumu Lodge had to offer we prepared ourselves for the next leg of our adventure to this beautiful country.
Our new adventure will take us to the well-known Hwange National Park, then on to Vic Falls and the Zambezi National Park.
We will then travel south to the Matobo Hills National Park, the Great Zimbabwe Monument and the Eastern Highlands of Zimbabwe.
We will end our new adventure in the south-eastern low veld, where the spectacular Gonarezhou National Park is situated.
---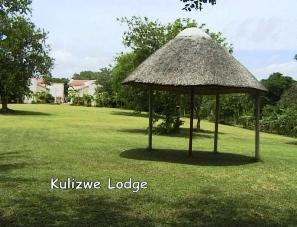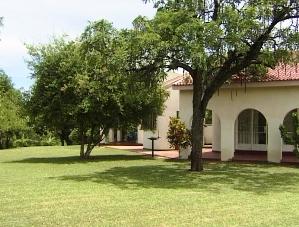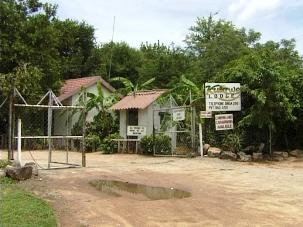 Kulizwe Lodge
Kulizwe Lodge is situated on the edge of Lake Kariba where you can once again fill up your tank since leaving the town of Kariba. It boasts a neat caravan and camping area amongst shady trees.
The Mediterranean-style lodge is a luxury cluster development with palm-shaded chalets, swimming pool and satellite television.
The marina is close by and boats can be launched here. It is also the departure point for many houseboats.
---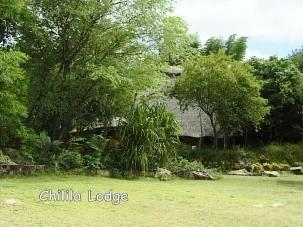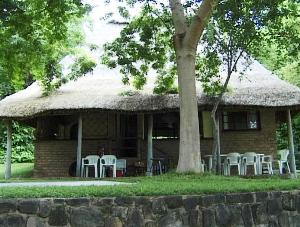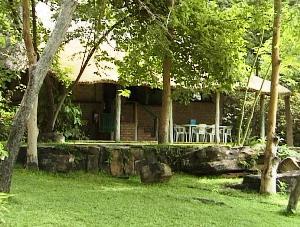 Chilila Lodge
Chilila Lodge is a secluded lake side lodge set amongst one off the largest nurseries in Zimbabwe. The thatched self-catering lodges are superb with private splash pools and gardens with clean facilities; all at very reasonable rates.
The main lodge sleeps 10 people while the 5 smaller lodges can each accommodate up to 6 people. Boats can be launched from the lodge.
---