Botswana road conditions - Savuti to Linyanti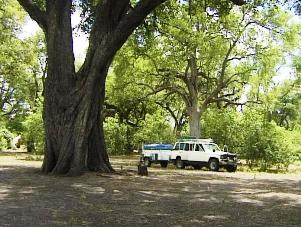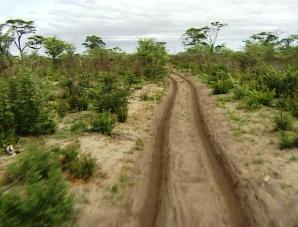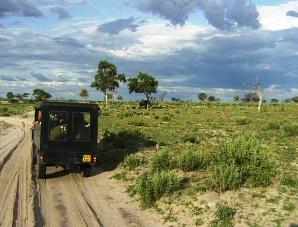 Since the Savuti Channel has dried up, artificial water holes have been set up where large herds of game, especially lone elephant bulls, concentrate during the dry months.
During these dry months the elephant cows with their calves migrate to the Linyanti and Chobe rivers.
Linyanti is only 40 km from Savuti but could take a couple of hours to reach as the road is very sandy at some places.
Because of these long stretches of heavy sand that must be negotiated, Linyanti is the least visited area of Chobe.
Another drawback for visiting this forgotten corner of the Chobe Reserve is that it only offers about 7 km of riverfront drive for game viewers.
But for those who want to get away from it all, Linyanti offers you quietness and tranquillity.
What makes this trip especially worthwhile is the beauty of the woodland and the Linyanti Swamp where the public campsite is set on the river bank.
The shady public camp is set on the bank of the Linyanti river. There are only 3 campsites with good ablution facilities and running water.
Botswana has one of the highest success rates against poaching in Africa.
Occasionally the silence is disturbed by a military vehicle passing by at high speed, as Botswana is in a state of war with poachers who cross the Linyanti into Botswana from the Caprivi in Namibia. The Namibian government announced in August 2013 that the popular tourist area, the Caprivi Strip will be renamed the Zambezi Region in an attempt to eradicate its German colonial history as it was named after Count Leo von Caprivi.