Botswana road conditions - Third Bridge Moremi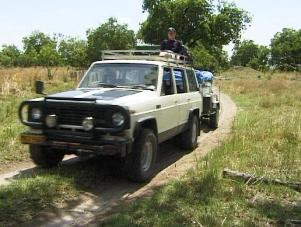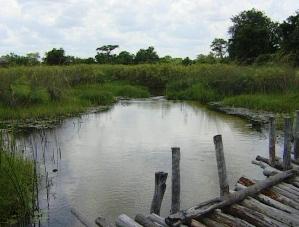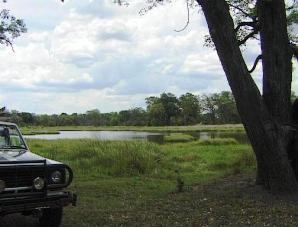 Although the distance from 3rd Bridge to Xakanaxa is only about 20km, allow a couple of hours driving time. There are numerous loops and scenic drives along this route.
You travel through Mopani forest and grasslands surrounded by blue lagoons on your way to Xakanaxa. At places the road can be very sandy. Once again it must be emphasized that the condition of these roads can change drastically, and vary from wet to dry season.
It is wise to be prepared. Ensure that your vehicle is equipped with a jack - preferably the high-lift type and engage into the right gear when approaching loose sand or muddy pools.
Don't let the road condition stop you from exploring the wilderness. The harder it gets to reach a destination, the more rewarding the result will be. All you need is a sound, well equipped 4 x 4 vehicle, common sense and a will to answer the beckoning call of the wild.