Road conditions - Khwai Camp (North Gate) Moremi Botswana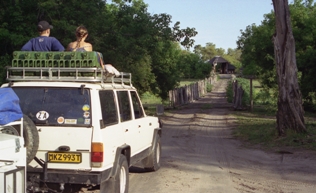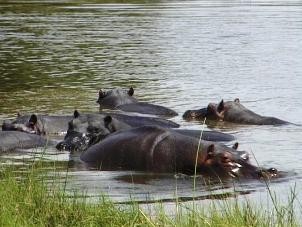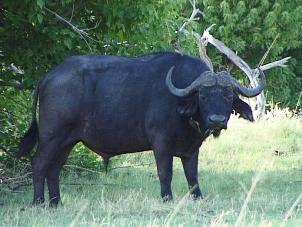 North Gate or Khwai Campsite is a must on your itinerary, as this area probably offers the best game viewing in Botswana.
It is a beautiful campsite set amongst huge shady trees overlooking the Khwai River.
It has to be mentioned that once again the baboons and monkeys can be a nuisance, and are famous for making camp life uncomfortable.
Outwit them, and don't leave foodstuffs and utensils unattended. Keep your tent and car windows closed
Khwai Camp is renowned for game viewing from the comfort of your camping chair. Elephant and the occasional wild dog out on hunt is a common sight for campers.
Game drives around the Khwai flood plains can be very rewarding.
Wildebeest and antelope are in abundance.
Elephant, lion, wild dog and hyena are a common sight.