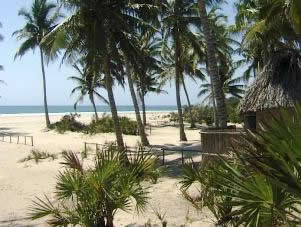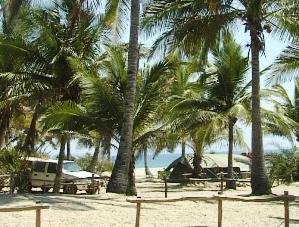 Barra has secluded, unspoiled beaches, bordered by the Inhambane estuary on one side and the sea on the other.
Barra Reef Resort is situated just a few kilometers north of Barra Lodge, and is set right on the beach with all the beauty this area has to offer.
A beautiful bar and restaurant with its veranda overlooking this spectacular coastline is situated right on the beach.
Here you can enjoy crab coconut curry at its best as well as vegetarian, and meat dishes and plenty of seafood dishes.
Accommodation consists of fully equipped self-catering villas with hot and cold showers, sleeping up to 6 people and is set amongst the coconut palm trees.
A beautiful campsite is set right on the beach and each site has a light and plug point.
The resort also boasts a dive Centre where scuba diving, snorkeling and cruise charters can be arranged.
The largely unexplored reefs within close proximity to the lodge offer endless pleasure for scuba divers and snorkelers.
Boat launching is smooth and easy. Ski-boat fishing is excellent and Barra is a popular venue for game-fishing competitions.